Fabrizio Romano is one of the most followed journalists in the entire sports world. He is followed by millions of fans. No doubt, you'd get most of the authentic transfer news in his social media accounts before nobody else could provide you. Here we will discuss and answer the following questions. How did Fabrizio Romano get famous? Did Fabrizio Romano play football? Why does Fabrizio say here we go? How do I contact Fabrizio Romano? Fabrizio Romano Biografia, Net Worth, Age, News, Twitter, Insta.
How did Fabrizio Romano get famous?
Romano got famous due to his correct predictions about the football transfers which he used to post on his social media before anyone. No media could provide such certain and authentic info such fast. His career came into the limelight through an interview he gave to The New York Times in January 2022. The Italian revealed Mauro Icardi's move from Sampdoria to Inter Milan was his first big story that changed his fortune.
It is a nice story between him and Icardi's agent who met in 2011 and kept in touch with each other. Romano's initial reporting on the Argentine forward had helped the agent secure Icardi's signature. In this way, Romano assisted his agent and the man repaid his debt by providing Icardi's transfer news. Romano had the news at least 6 months before the deal was done when nobody else had any idea about that. Zidane's departure news from Real Madrid was another massive news that accelerated Romano's journalism career success.
Did Fabrizio Romano play football?
Well, Romano revealed he always had the ambition to be a sports journalist at the top level. But he was not a footballer of professional level. So, Fab Rom didn't play football at the professional level or he wasn't good enough to do so.
Why does Fabrizio say here we go?
Actually, Romano didn't start the tagline keeping any specific plan. A few years back he had been updating a Man Utd transfer news for more than a month. But then when things got finalized he updated that with "Here we go!". But suddenly his followers took that tagline excitingly and asked if he'd do the same for the other transfers related to Arsenal, Barcelona, or Liverpool deals. Romano revealed that he realized it'd be a nice idea as the fans were loving and asking. Since then his done deal tagline has been "Here We Go!". Perhaps it's the most famous tagline in the football journalism world.
Is Fabrizio Romano the Best Journalist?
Few may argue but many of the fans would accept him as the best journalist. Yes, there will be haters and there are many other candidates. So, you can't directly label him as the best journalist but for now, you have to admit him as one of the very best in the field.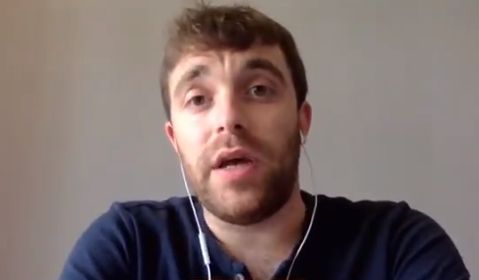 Fabrizio Romano Awards
He received the Globe Soccer Award for Best Journalist (Digital) in 2022.
How do I contact Fabrizio Romano?
Many fans intend to contact their favorite journalist Fabrizio Romano. The man runs Instagram and Twitter. You can try to contact him and check your luck on whether he replies to you or not by mailing this address: fabrizio.romano93@gmail.com.
Fabrizio Romano Contact
Here is all links IDs or mail to contact or follow Fab Rom Football Transfer News.